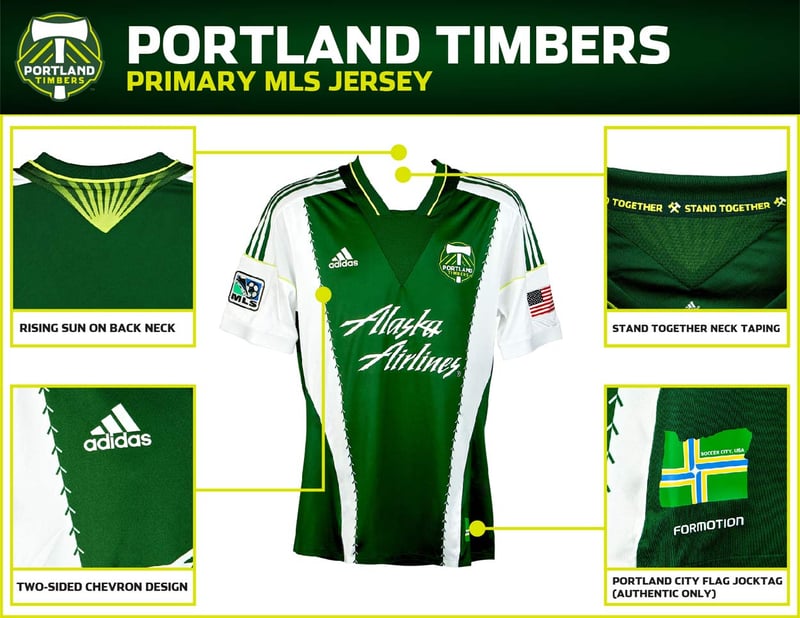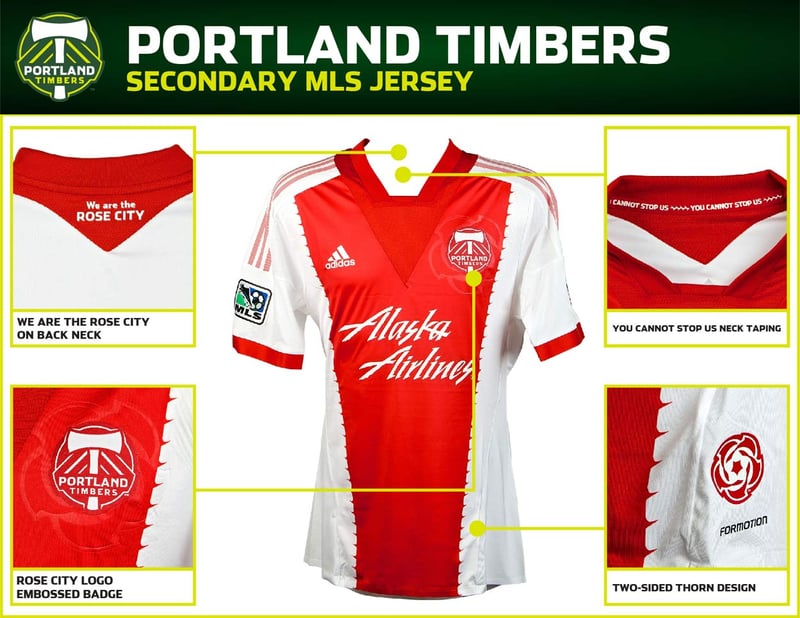 PORTLAND, OR (KPTV) -
The Portland Timbers season kicks off Sunday, and they'll be opening the season with a new look.

The team's 2013 jerseys were unveiled Thursday night. The changes aren't drastic, and many familiar elements from the previous design are used, but the new kits feature a few tweaks.

"The first thing I noticed about the new kit is the way that it feels like you don't have anything on. It's going to be nice when you're in the 80th minute out there, and your jersey is drenched, but you'll be feeling really light out there. That's a huge factor for us," said forward Ryan Johnson.

The Portland city flag and "Soccer City, USA" motto is showcased inside an outline of the state of Oregon on the jock tag as a tribute to the club's roots in a state that has displayed fervent soccer support dating back to the original North American Soccer League in 1975.

The back of the primary jersey also continues an homage to the team's passionate supporters' group, the Timbers Army, featuring an embossed rising sun along the back of the neck, while the inside neck highlights the Timbers community outreach initiative with "Stand Together" written on the neck tape.

Portland kicks off the season on Sunday, March 3, against the New York Red Bulls at 4:30 p.m. at JELD-WEN Field on ESPN2.

Copyright 2013 KPTV-KPDX Broadcasting Corporation. All rights reserved.