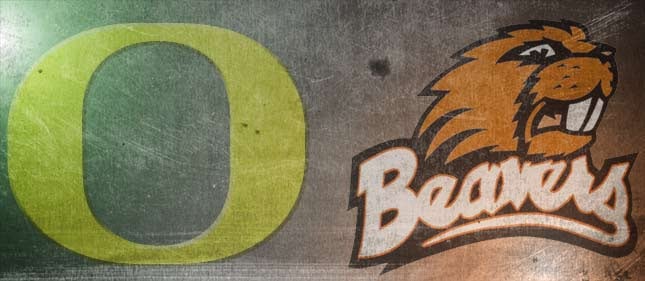 CORVALLIS, OR (AP) -
Michael Conforto hit a grand slam home run and Oregon State defeated Oregon 12-2 on Sunday in the rubber match of the Civil War series this weekend at PK Park.
Conforto drove in six total runs for the Beavers (43-9, 22-5), who take a two game lead on the Ducks (43-13, 20-7) atop the Pac-12 standings.
Ben Wetzler (7-1) went 6 1/3 innings, allowing two runs on six hit for the win. He struck out six.
Conforto drove in Oregon State's first run with a single in the first inning before his grand slam in the second. It was his ninth homer of the season. He added an RBI double in the eighth inning.
Senior Tyler Smith went 2-for-2 for the Beavers and drove in two runs.
Jake Reed (6-4) took the loss in 2 2/3 innings, allowing seven runs on two hits.
The two teams meet again in a nonconference game Tuesday night in Corvallis.
Copyright 2013 The Associated Press. All rights reserved.