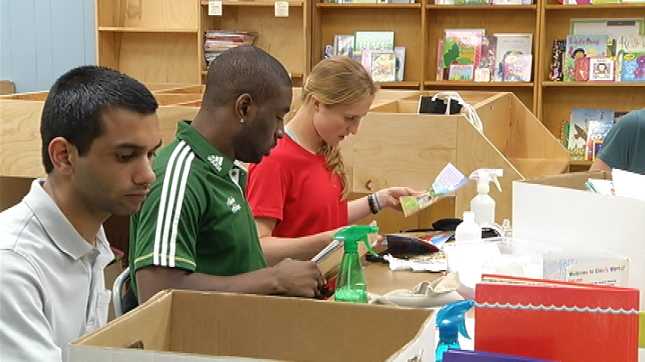 PORTLAND, OR (KPTV) -
The Portland Thorns and Portland Timbers teamed up to put used books in the hands of local children in need Tuesday.
Timbers forward Bright Dike and Thorns players Rachel Buehler and Becky Edwards spent the afternoon repairing and refurbishing donated books at the Children's Book Bank.
The books will be handed out to local schools and low-income families.
The three players all had their own reason for helping out.
"Some of the lower-income families aren't able to have that privilege of having many books in their home," Dike said.
"I think it's really important to create that foundation early. I think it sets you up for success in school and in life in general," Buehler said.
The event served as a preview of dozens of volunteer opportunities the Timbers will take part in during Stand Together Week in August.
Copyright 2013 KPTV-KPDX Broadcasting Corporation. All rights reserved.