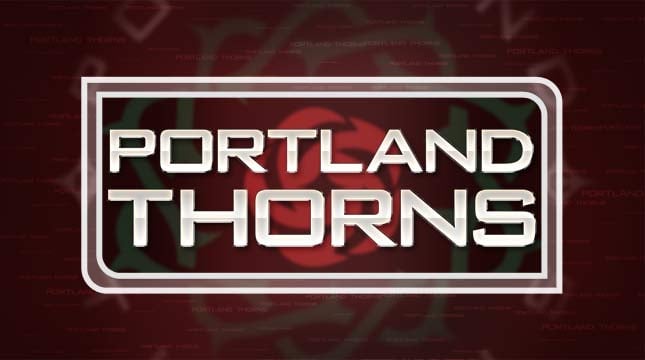 PORTLAND, OR (KPTV) -
Forward Alex Morgan tallied a brace and midfielder Courtney Wetzel recorded her first-career goal as Portland Thorns FC earned a 4-3 win over FC Kansas City before 10,886 at JELD-WEN Field on Thursday night.

Second-half substitute Danielle Foxhoven notched her second goal of the season, scoring two minutes after entering the match as a halftime sub, as Thorns FC and FC Kansas City combined to score the highest number of goals (7) in a National Women's Soccer League match this season.

Thorns FC (7-2-1, 22pts) started the match on the front foot as Morgan registered the opening goal in the 13th minute. FC Kansas City defender Becky Sauerbrunn slipped while attempting to control a loose ball at the right edge of the penalty box and Morgan quickly capitalized on the opportunity, collecting the ball and delivering a hard shot past goalkeeper Nicole Barnhart for a 1-0 lead.

Portland doubled its lead just seven minutes later when Wetzel, who was making her second consecutive start of the season, converted a pass from defender Marian Dougherty just to the right of the penalty spot.

The two goals marked Portland's two fastest goals at JELD-WEN Field this season.

FC Kansas City (3-3-1, 10pts) midfielder Lauren Cheney recorded a brace of her own, converting a penalty kick in the 34th minute and finishing a cross from defender Leigh Ann Robinson just inside the left post in the 56th minute.

Cheney, a U.S. Women's National Team midfielder, cut the Portland lead in half nearly 10 minutes before halftime after forward Renae Cuellar was tackled in the penalty box by Thorns FC defender Rachel Buehler. Cuellar, who was injured on the play, was replaced by forward Courtney Jones in the 37th minute.

Foxhoven, making her ninth substitute appearance in 10 games for Thorns FC, bumped Portland's lead back to two goals, finishing off a well-placed cross from Morgan right inside the goal box in the 48th minute for a 3-1 advantage. The former University of Portland forward made a darting run through the middle of the penalty box and connected on a sliding shot as Morgan delivered a short cross from the left side.

Cheney once again trimmed the Thorns FC lead with a point-blank goal off Robinson's cross eight minutes later. Beating her defender and Thorns FC goalkeeper Karina LeBlanc to the near post, Cheney was able to steer in a right-footed effort before LeBlanc could gain position to make the save.

Despite being outshot 17-11 by FC Kansas City, Thorns FC held a 9-8 advantage in shots on goal while netting more than two goals in a match for the first time this season.

Morgan collected her second goal of the match, and league-leading sixth of the season, in the 66th minute with a left-footed shot through a crowd in front of goal. Forward Christine Sinclair carried the ball into the right side of the box before cutting a pass back toward the penalty spot that was deflected by the FC Kansas City defense. Morgan, who became the first Thorns FC player to record two goals in a game, collected the loose ball and held off a defender before firing a hard shot that found the back of the net.

Robinson finished the match with two assists for FC Kansas City, while rookie forward Erika Tymrak tallied her first career goal with a right-footed shot through traffic in the 81st minute to trim the Thorns FC lead to 4-3 with less than 10 minutes remaining in regulation.

Thorns FC finishes a three-game homestand on Sunday, June 16, against Seattle Reign FC at JELD-WEN Field; kickoff is 2 p.m.
Copyright 2013 KPTV-KPDX Broadcasting Corporation. All rights reserved.