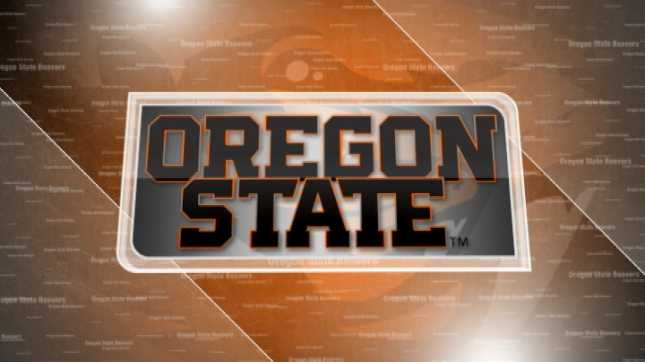 CORVALLIS, OR (AP) -
Danny Hayes hit a two-run home run and Oregon State advanced to the College World Series with a 4-3 victory over Kansas State on Monday night in the finale of the Corvallis super regional.
Ben Wetzler (9-1) struck out five, walked five and allowed three earned runs over 7 2-3 innings, and opening-game starter Matt Boyd held off the Wildcats (45-19) to earn his first save of the season and send the Beavers to Omaha for the first time since 2007, when Oregon State won its second consecutive national title.
Oregon State (50-11) jumped ahead in the second inning when Hayes followed a leadoff walk by Dylan Davis with a two-run home run to right-center field.
The Beavers took a 3-0 lead in the fourth when Kavin Kayes knocked an RBI double off the right-center field fence. That was it for Kansas State starter Jake Matthys (9-2).
Next stop: Omaha
Oregon State will take on the Mississippi State Bulldogs in their first game at the College World Series in Omaha, Neb.

The game is Saturday at noon. You can watch it on ESPN2 or listen on 620 AM in Portland. It will also available online at ESPN3.com.

In addition to Oregon State and Mississippi State, the other teams to qualify for college baseball's grand finale are North Carolina State, Louisville, Indiana, UCLA and LSU. One more spot in the eight-team tournament is still up for grabs.

Copyright 2013 The Associated Press. All rights reserved. This material may not be published, broadcast, rewritten or redistributed.