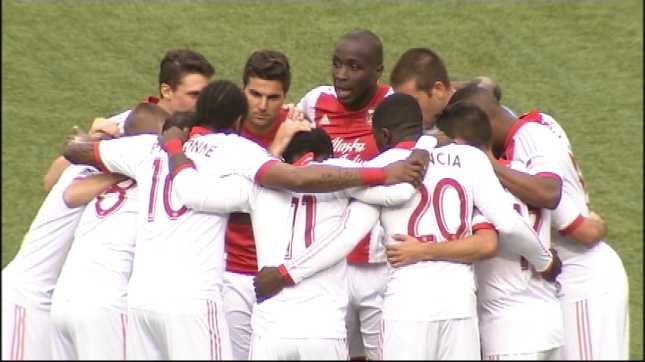 PORTLAND, OR (AP) -
Michael Nanchoff and Jack Jewsbury scored and the Portland Timbers beat the Tampa Bay Rowdies 2-0 on Wednesday night to reach the quarterfinals of the U.S. Open Cup.
Nanchoff scored in the ninth minute on a nifty left-footed volley into the right corner. Jewsbury, who subbed in during the second half, scored on a left-foot blast in the 55th.
Portland goalkeeper Milos Kocic had a relatively stress-free night with the Timbers outshooting Tampa 12-3.
The Rowdies, of the lower-level North American Soccer League, couldn't keep the magic going after shocking the Seattle Sounders in the third round.
The Timbers will play at FC Dallas in the quarterfinals June 26.
Copyright 2013 The Associated Press. All rights reserved.