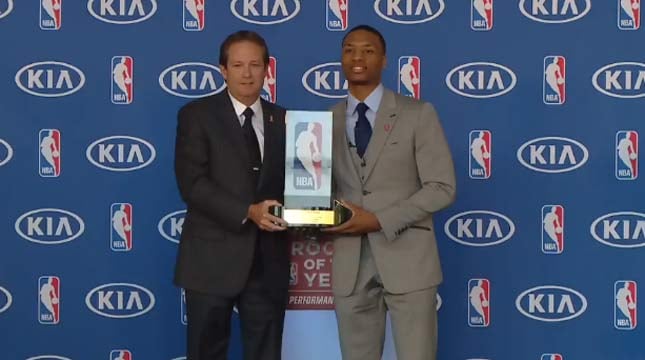 Can the Blazers do it again? In 2012, they picked the NBA Rookie of the Year.
PORTLAND, OR (KPTV/AP) -
The Portland Trail Blazers hope to strike gold for a second consecutive year during Thursday night's draft.
A year ago, Portland used the No. 6 pick to select Weber State guard Damian Lillard, who became the NBA's Rookie of the Year. The Blazers pick at No. 10 this year.
What Blazers management has thought about this year's draft in recent weeks is anyone's guess. Portland general manager Neil Olshey and coach Terry Stotts haven't spoken to the media since the team's first individual draft workouts in late May. But Olshey has often said the team's preference is to take the best available player over need.
The Blazers' needs include a defensive-oriented post player and depth.
The draft starts at 4 p.m. Thursday in New York. It will be televised live on ESPN.
Copyright 2013 KPTV-KPDX Broadcasting Corporation. All rights reserved. The Associated Press contributed to this report.