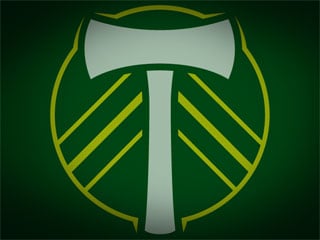 Victor Bernardez and Steven Lenhart scored three minutes apart in the second half and the San Jose Earthquakes earned a 2-1 victory against the Portland Timbers on Saturday.
Bernardez, a center back, stepped up in the absence of forward Chris Wondolowski and converted a 55th-minute penalty kick to give San Jose the lead.
Lenhart slipped in behind the Timbers' defense to touch home a long free kick by Shea Salinas in the 58th minute.
Darlington Nagbe scored for the Timbers in the 83rd minute, but Portland couldn't find an equalizer even after San Jose midfielder Marvin Chavez was given two yellow cards and was ejected in the 86th minute.
San Jose (7-9-6) won its second straight match to move past Seattle and into seventh place in the Western Conference.
The Timbers (8-3-10) lost for the second time in four games since their 15-match winless streak ended earlier this month.
Copyright 2013 The Associated Press. All rights reserved. This material may not be published, broadcast, rewritten or redistributed.