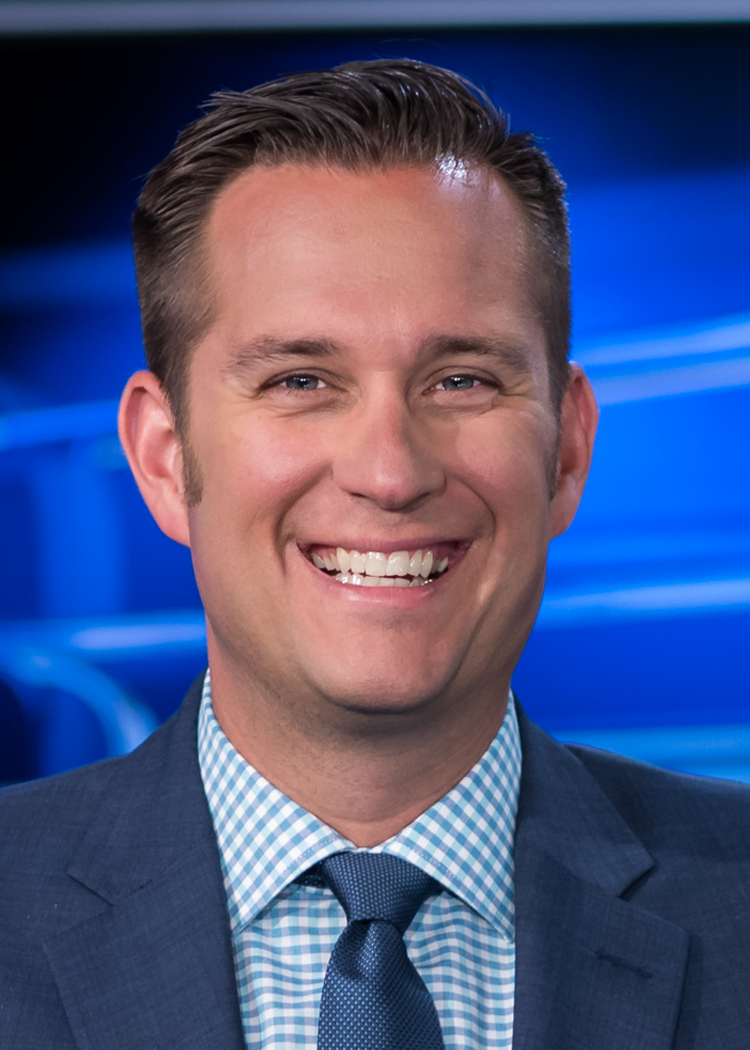 Nick joined the FOX 12 team as Sports Director in June of 2013. He spent the previous seven-plus years at KVAL-TV in Eugene, where he co-hosted Inside the Pac (syndicated on Comcast Sports Net NW) and High School Gameday. Nick also traveled to cover Pac-12 basketball road trips with the Ducks and Beavers.
While in Eugene, Nick was awarded with numerous Associated Press and Oregon Association of Broadcasters honors for his 'Kaptivating Kidz' segments featuring outstanding little athletes in Western Oregon.
He graduated from the Edward Murrow College of Communication at Washington State University in 2004 where he was involved with Cable-8 TV and KUGR radio. He then was hired to do weekend sports at KTVQ in Billings, MT.
Raised in Mount Vernon, WA, Nick is married with a young daughter and two dogs.
You can catch Nick on FOX 12 Oregon newscasts and every Sunday night for a full half-hour of "Oregon Sports Final" at 11 p.m., plus "Friday Night Lights" at 10:30 p.m. on Fridays in the fall and winter.
Have any stories ideas or feedback about coverage? You can contact Nick by email at Nick.Krupke@kptv.com.
Follow Nick on Twitter: @NickKrupke
Like Nick on Facebook: Nick Krupke KPTV