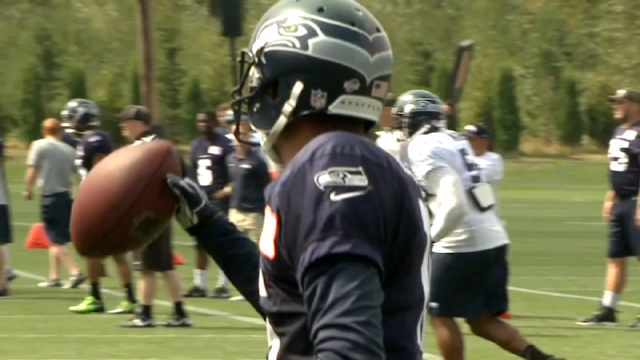 SEATTLE, WA (AP) -
The Panthers say their first order of business Sunday is slowing down Seattle's running game, which is triggered by quarterback Russell Wilson and spearheaded by running back Marshawn Lynch.
And they feel they have the right pieces in place to do just that.
The Panthers bulked up their run defense by adding 300-pound rookie defensive tackles Star Lotulelei and Kawann Short and they'll get Jon Beason back from an injury.
But Lynch will be tough to stop.
He's rushed for more yards than any running back in the league since November of 2011.
The Seahawks like to run a zone read - a system where the quarterback has the option to handoff or keep the ball - something the Panthers used extensively the last two seasons with Cam Newton.
Copyright 2013 The Associated Press. All rights reserved.