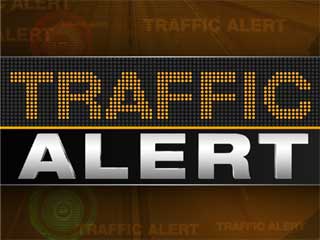 PORTLAND, OR (KPTV) -
Crews began work Friday on a project to make the roadway safer for drivers on the Jefferson Street ramp to Highway 26.
The hillside above the Jefferson Street ramp, immediately west of the Vista Bridge, has often been the site of major rockfalls.
ODOT officials say the rockfalls pose a threat to travelers and can cause delays of up to several days on a ramp to an important highway.

The ramp will be closed from 9 a.m. to 2 p.m. on weekdays through the end of December. There will also be some evening and weekend ramp closures.
The ramp will also close from 7 a.m. to 5 p.m. on several Saturdays in November. These closures are set for Nov. 2, 9, 16 and 23. The schedule is subject to change.
The closure will not impact traffic on major holidays or Portland Timbers match days.
Copyright 2013 KPTV-KPDX Broadcasting Corporation. All rights reserved.