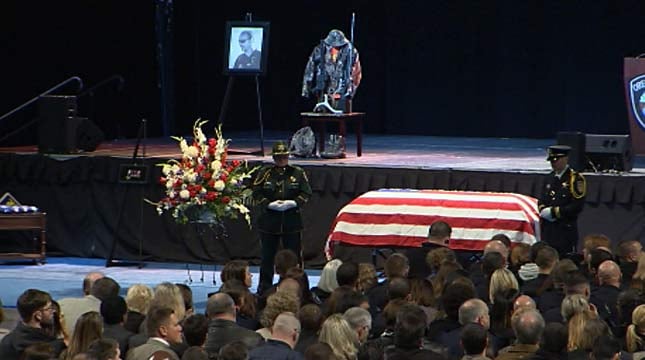 The celebration of life service is being held at Memorial Coliseum.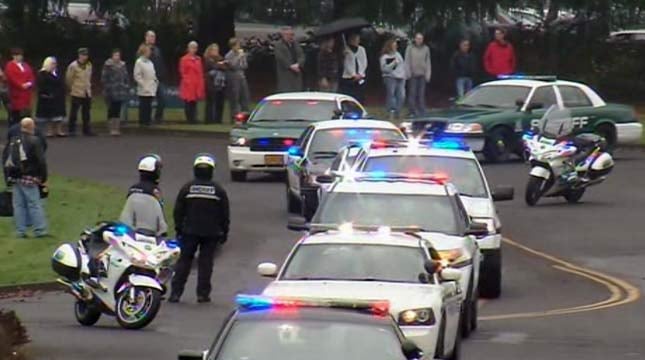 The procession began in Oregon City.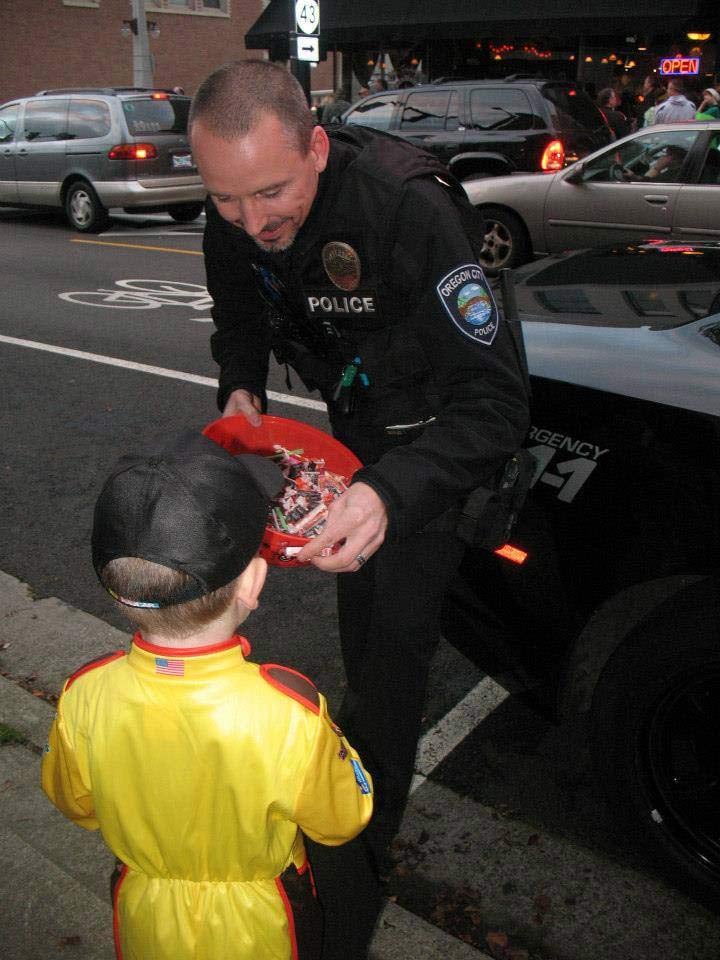 Crystal Huck shared this photo with KPTV and wrote: "This is my son Logan on Halloween he was sooo excited to go see the policeman who was handing out candy....RIP Officer Robert Libke, Thanks for making my son the happiest boy alive on Halloween!!"