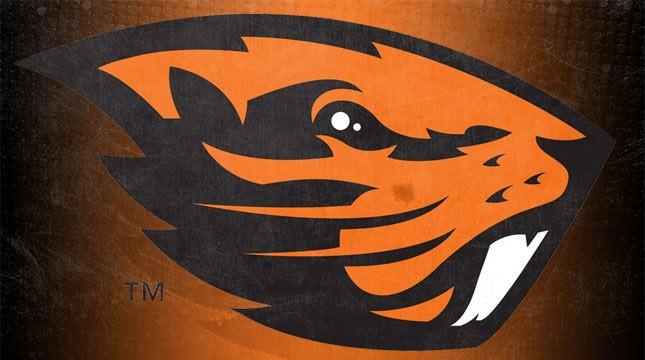 Oregon State wide receiver Brandin Cooks was named the 2013 recipient of the Biletnikoff Award on Thursday. The award is given annually to the nation's outstanding college football receiver.
He is just the second Oregon State player to be awarded the prestigious honor, which is now in its 20th year. Mike Hass was the first, honored in 2005.
Cooks was announced as the winner at the Home Depot Awards Show, which was broadcast nationally on ESPN. He was one of three finalists for the award, the others being Clemson's Sammy Watkins and Mike Evans from Texas A&M.
The Stockton, Calif., native broke the Pac-12 record with 120 receptions during the 2013 regular season and his 1,670 receiving yards is just 51 yards short of breaking the league's record that was set last year by Marqise Lee of USC. He set numerous school records as well, including matching the single-game record with 14 receptions against San Diego State.
It was a big day for Cooks on Thursday as he picked up two All-America honors prior to the Biletnikoff announcement. He was named a Walter Camp First-Team All-American just as the Home Depot Awards show began. In doing so, he became just the eighth Oregon State first-team selection in the 124 years of the awarding of Walter Camp All-Americans. Prior to that honor, Cooks was named a first-team All-America honoree by Athlon Sports.
Cooks' calendar is filling up in January and February after Thursday's honors. He will participate in the annual Walter Camp Awards Weekend, Jan. 9-11 in New Haven, Conn. Cooks will then head to Tallahassee, Fla., to be formally presented the Biletnikoff Award at the University Center Club at Doak Campbell Stadium on the Florida State campus Feb. 8.
Release from OSU Media Services