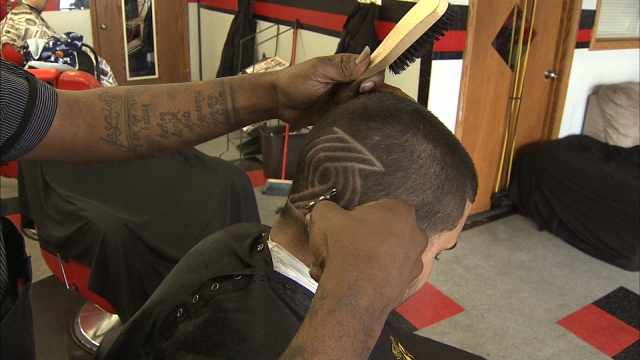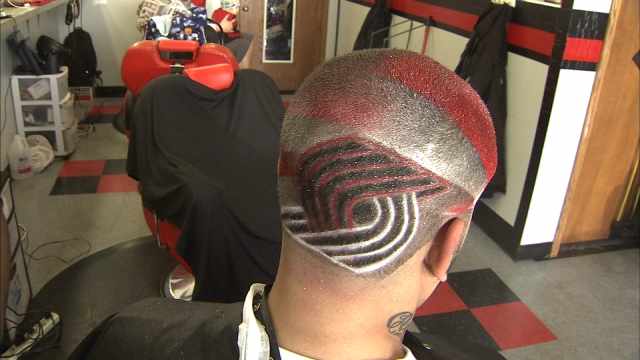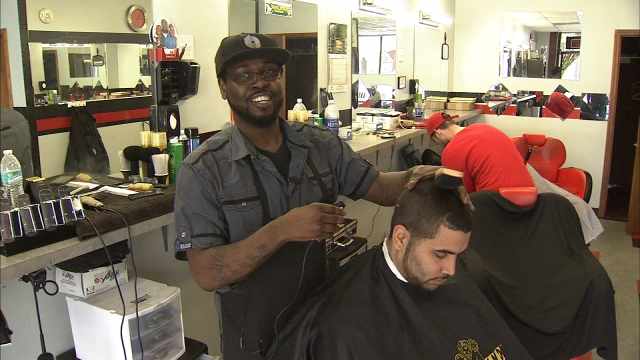 PORTLAND, OR (KPTV) -
A Portland barber is putting the pinwheel logo of the Portland Trail Blazers on the heads of local basketball fans.
For each Blazers playoff win, Danny Bostic of Celebrity Status Barbershop near Southeast 105th and Stark said he will design a new team-themed 'do and upload it to Instagram for the world to see.
Bostic said the haircuts for the playoffs are just an extension of what he's been doing during the team's successful season.
"A lot of people coming in wanting a Blazers sign," he said. "They know I do a lot of competitions, cuts, colors and designs, so they come to me for the Blazers sign. I've been giving a lot of them."
He said as it became clear the Blazers were going to make the playoffs, more and more people wanted to show their support for the team in a unique way.
"Portland is a town that represents," he said.
The Blazers face the Houston Rockets in game two of their first round playoff series on Wednesday.
Copyright 2014 KPTV-KPDX Broadcasting Corporation. All rights reserved.