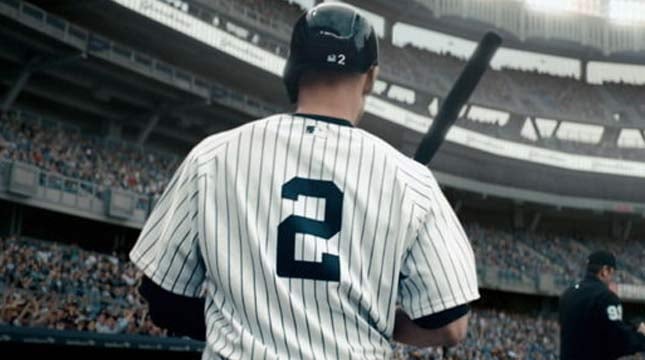 PORTLAND, OR (KPTV) -
New York Yankees star Derek Jeter is playing in his last All-Star game this week.
And as the World Series-winning shortstop makes his last lap around baseball stadiums this summer, Portland-based ad agency Wieden and Kennedy is helping Nike's Jordan Brand pay tribute to the living legend.
The star-studded, 90-second video posted to Jordan's YouTube channel Monday is drawing rave reviews from The Huffington Post ('It will give you goosebumps'), NPR ('a stirring tribute') and many other websites.
In the video, Jay Z, Tiger Woods and Michael Jordan, plus a host of other celebrities, all tip their cap to Jeter, one of baseball's most well-liked players.
Jeter will be in the spotlight again when he takes the field in Minnesota on Tuesday for the MLB All-Star Game. You can watch the game on FOX 12 at 4:30 p.m.
WATCH: 'RE2PECT' Derek Jeter commercial

Copyright 2014 KPTV-KPDX Broadcasting Corporation. All rights reserved.