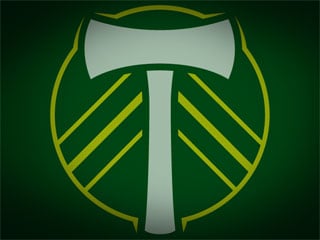 PORTLAND, OR (AP) -
Obafemi Martins scored two goals and got an assist for another from Clint Dempsey, and the Seattle Sounders went on to defeat the Portland Timbers 4-2 in a Cascadia Cup rivalry match on Sunday.
Chad Barrett also scored for the Sounders, who showed little fatigue after five matches in the past 15 days. Fanendo Adi scored twice for the Timbers.
The victory moved the Sounders ahead of the Vancouver Whitecaps in the standings for the Pacific Northwest's Cascadia Cup, the supporter-created rivalry between the three teams. The Timbers were effectively eliminated from the Cup race with the loss.
With just nine games left, the loss also hurts Portland's bid to return to the MLS playoffs after advancing to the Western Conference finals last year.
The Sounders (14-7-3) are currently in first place in conference, while the Timbers (7-8-10) sit in sixth behind the Whitecaps.
Copyright 2014 The Associated Press. All rights reserved.