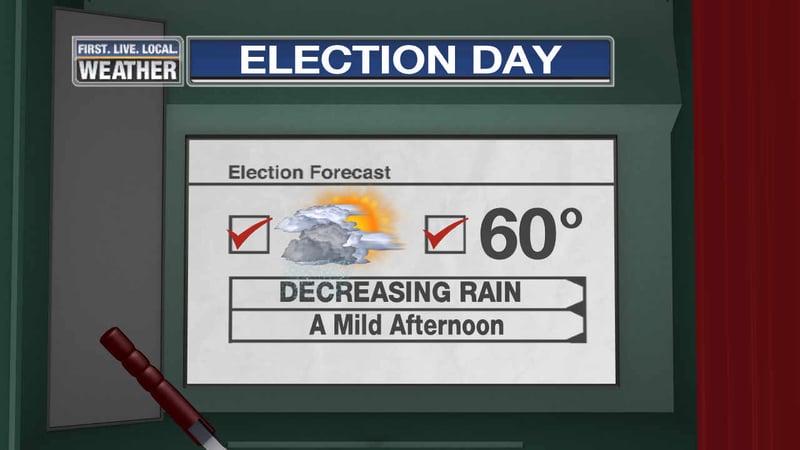 PORTLAND, OR (KPTV) -
Election Day is here, and so is the rain.
Steady rain is falling early Tuesday morning. That will transition to showers and then drying out all around midday.
Afternoon sun and a mild daytime high of 60 degrees is expected.
By the time the polls close at 8 p.m., most areas should be mainly dry.
If weather were a candidate, there would be plenty of mud-slinging over Thursday's forecast. Rainy and breezy conditions are likely Thursday morning before changing over to showers.
The weekend is looking bright and mild.
Copyright 2014 KPTV-KPDX Broadcasting Corporation. All rights reserved.