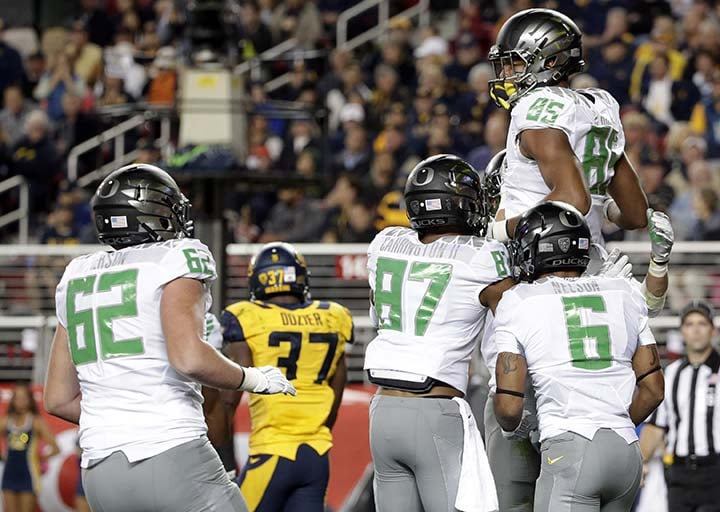 SANTA CLARA, CA (AP) -
National title implications, a possible Heisman Trophy at stake and a new $1.3 billion stadium to showcase the whole thing.
The Pac-12 will have the spotlight to itself Friday night when No. 3 Oregon (11-1) and No. 8 Arizona (10-2) meet in the conference championship game at sparkling Levi's Stadium.
The Ducks are all but guaranteed a spot in the four-team College Football Playoff with a win, and the selection committee could have a hard time keeping Arizona out if the Wildcats upset Oregon for the second time this season.
For all the success the conference has enjoyed in recent years, the Pac-12 has not celebrated a national champion since Southern California after the 2004 season.
TV INFO: Pre-game show at 5 p.m. on FOX 12. Kickoff at 6 p.m. on FOX 12. Post-game show following the game on FOX 12.
Copyright 2014 The Associated Press. All rights reserved.