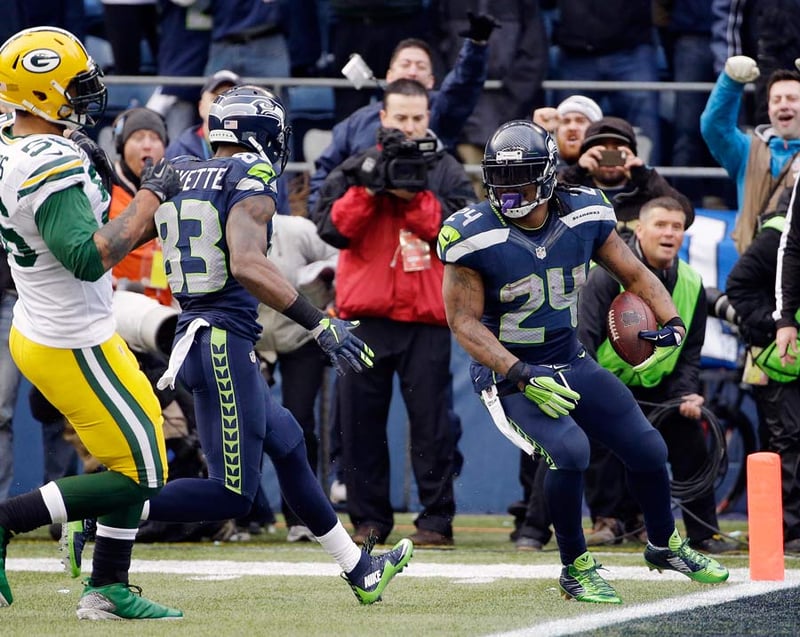 PHOENIX (KPTV/AP) -
Seattle Seahawks running back Marshawn Lynch constantly repeated "I'm here so I don't get fined" for five minutes before leaving the podium at Media Day.
About 200 reporters crowded around Lynch's podium for at least 15 minutes before he arrived.
But Lynch wouldn't answer any questions.
He set a timer on his phone, caught a bag of Skittles tossed from the crowd and stopped to pick up a reporter's recorder off the floor before he walked away.
This is now typical behavior for Lynch. In November, he was fined $100,000 for not speaking to the media. And in past media scrums, he has answered questions by repeatedly saying, "Thanks for asking" or "I'm thankful."
Copyright 2015 KPTV-KPDX Broadcasting Corporation. All rights reserved. The Associated Press contributed to this report.