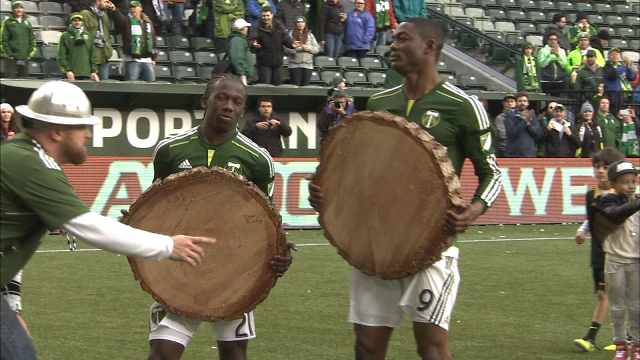 PORTLAND, OR (AP) -
Alan Gordon scored in stoppage time and the Los Angeles Galaxy tied the Portland Timbers 2-2 on Sunday.
Fanendo Adi scored twice, including a goal that came in the 90th minute and appeared to give the Timbers the win at home until Gordon's equalizer off a header.
Gyasi Zardes scored in the 65th minute to even it at 1 for the Galaxy.
It was Portland's second straight draw to start at home to start the season. The Timbers played to a scoreless tie at home last weekend with Real Salt Lake.
The Galaxy were coming off a 2-0 victory at home over the Chicago Fire in the MLS opener.
Portland saw the return of Diego Chara, who missed the opener because of a calf contusion sustained in the preseason.
Copyright 2015 The Associated Press. All rights reserved.