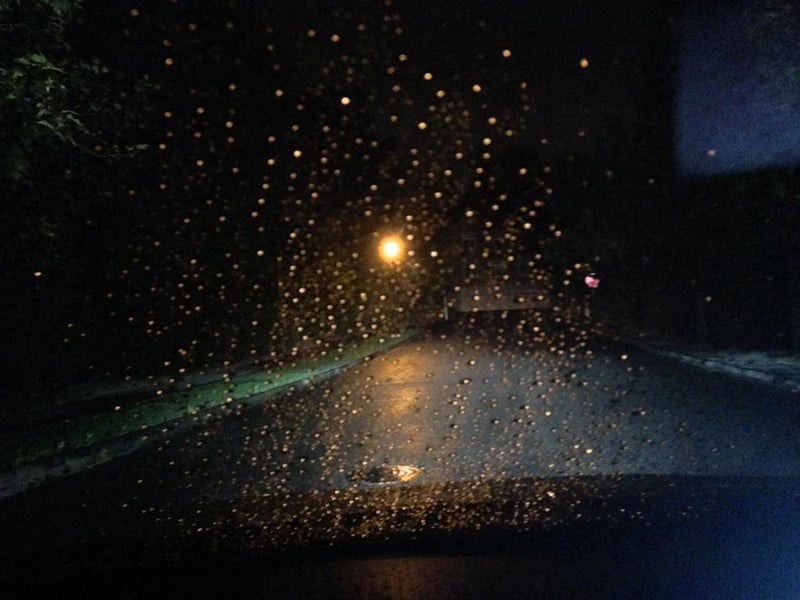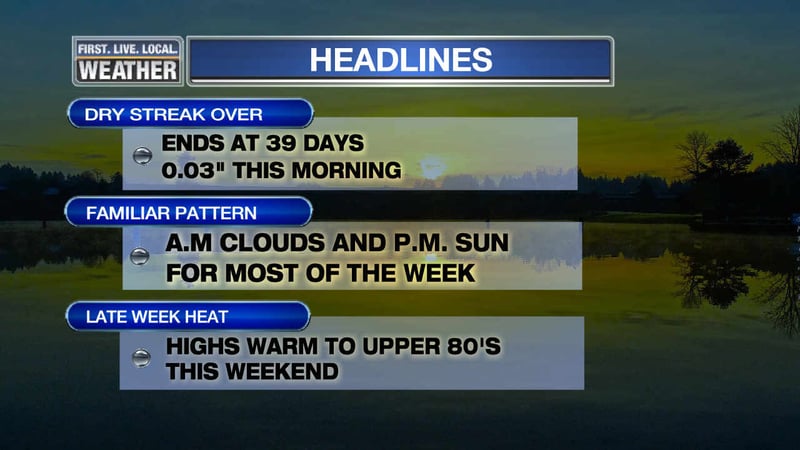 PORTLAND, OR (KPTV) -
There is a smell of fresh rainfall in the air.
Portland's dry streak ended at 39 consecutive days early Monday morning. Fast moving showers dampened roads early this morning and the Portland International Airport picked up three-one hundredths of an inch of rain around 2 am.
Monday's measurable rainfall was the first since June 3. A trace of rain was recorded on June 28 but that does not count as measurable at the airport.
During the 39 day stretch, the drought conditions in Portland have gone from "abnormally dry" to a "moderate" drought.
Our month and a half dry streak won't be enough to crack a top five record. In fact, Portland's record for consecutive dry days is 71, set back in 1967.
Plenty more rain is still needed but the long-range forecast from the Fox 12 Weather Center does not offer up a whole lot of hope. Temperatures are expected to rise again into the upper 80's this weekend with little to no rain.
Copyright 2015 KPTV-KPDX Broadcasting Corporation. All rights reserved.