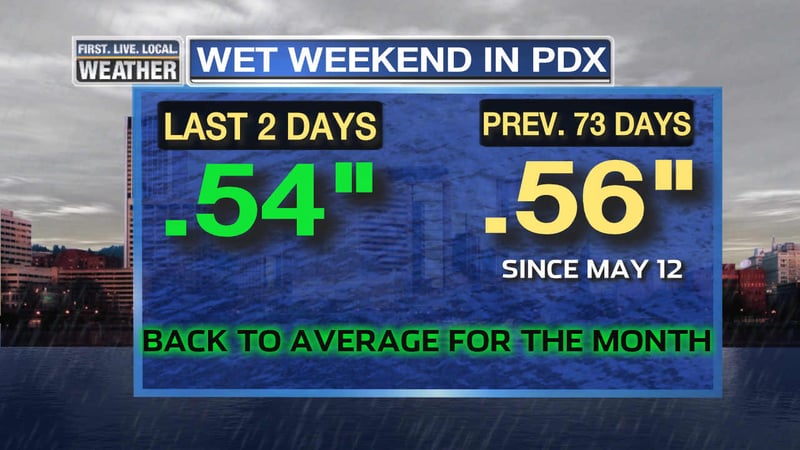 PORTLAND, OR (KPTV) -
After a weekend that put Portland back on level terms as far as monthly rainfall, there appears to be little to no rain left for the remainder of the month.
Just over a half inch of rain fell Saturday and Sunday, equaling the total rainfall from the previous 73 days. The Fox 12 weather center says a stray shower may fall Monday morning but gradual clearing and warming will put an end to the rain threat. Highs this afternoon will reach the mid 70s and should be our last day below-average for a while.
We quickly warm up Tuesday and stay hot for the rest of the week. Portland could be looking at another heat wave with 90-degree temperatures from Wednesday through the end of the weekend. Don't expect any rainfall during this stretch and as we turn the calendar to August.
August begins the second half of the driest part of the year for Portland. On average, we get less than an inch of rain both July and August. That makes this past weekend's rain very important as far as drought conditions are concerned.
Portland still remains over four inches below normal for the year.
Copyright 2015 KPTV-KPDX Broadcasting Corporation. All rights reserved.