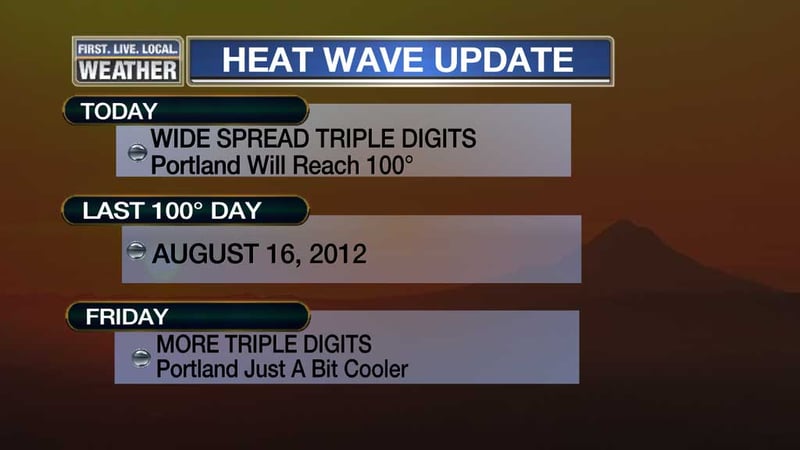 PORTLAND, OR (KPTV) -
For the first time in nearly three years, Portland will reach the triple digits Thursday.
August 16, 2012 was the last time Portland reached 100 degrees.
The Rose City should hit that mark Thursday afternoon as much of the metro area and Willamette Valley will heat up. Wide spread triple digits are expected in the valley and east of the Cascades for the next two days.
That has prompted a Red Flag Warning and a Heat Advisory that will extend until late Friday night.
Relief from the heat is on the horizon but it may be gradual. Temperatures should cool a bit as we head into the weekend and especially as we begin next week.
A more typical Portland summer-like weather of morning clouds and afternoon sun will greet us early next week. Fox 12 forecasters expect highs to fall back to near-normal next week.
Copyright 2015 KPTV-KPDX Broadcasting Corporation. All rights reserved.