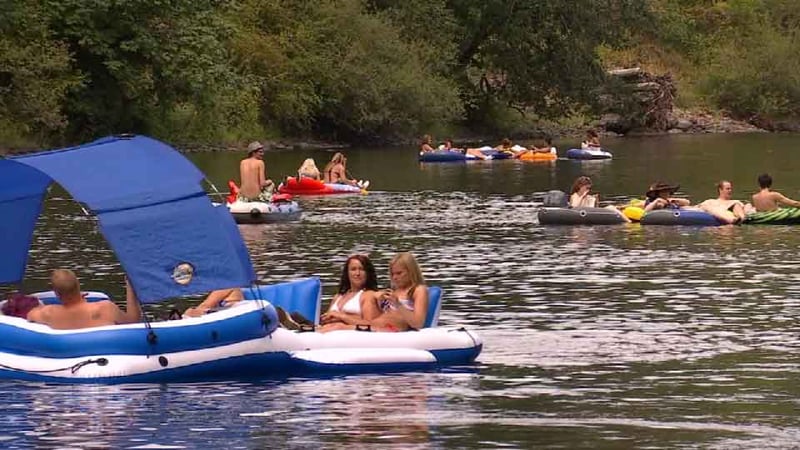 CLACKAMAS COUNTY, OR (KPTV) -
Thousands of people grabbed inner tubes and rafts and headed to the Clackamas River Sunday for the sixth annual 'Big Float.'
Temperatures were a little cooler than they had been earlier in the weekend, but that didn't seem to put a damper on floaters' spirits.
With a high number of drownings so far this year, the Clackamas County Sheriff's Office stepped up patrols and urged floaters to stay safe.
There weren't any reports of injuries.
Copyright 2015 KPTV-KPDX Broadcasting Corporation. All rights reserved