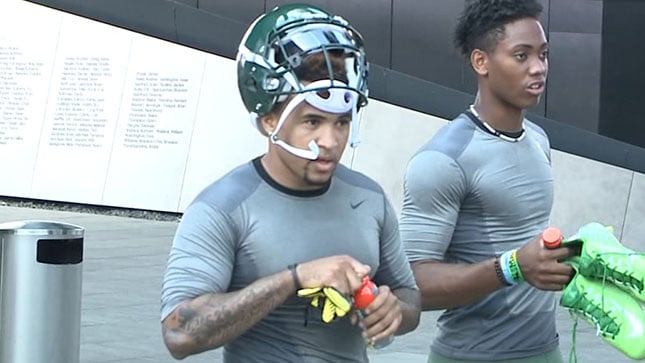 EUGENE, OR (AP) -
Senior transfer Vernon Adams is listed atop Oregon's depth chart at quarterback heading into the first week of the season.
Adams, an FCS All-American, just joined the No. 7 Ducks two weeks ago after passing the final math class he needed to graduate from Eastern Washington.
On the depth chart released Friday, Adams was listed above Jeff Lockie, who was Heisman Trophy winner Marcus Mariota's backup last season.
The Ducks ended fall camp with a scrimmage Thursday. The opener against Eastern Washington is set for Sept 5 at Autzen Stadium.
Adams, a two-time Big Sky Conference offensive player of the year, threw for 10,438 yards and 110 touchdowns in three seasons for the Eagles.
Follow Anne M. Peterson on Twitter
Copyright 2015 The Associated Press. All rights reserved. This material may not be published, broadcast, rewritten or redistributed