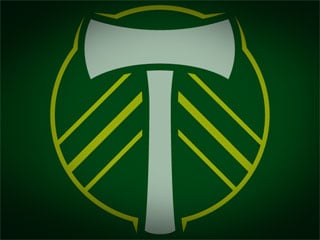 SEATTLE (AP) -
Obafemi Martins scored his 10th goal of the season in the opening minutes, Brad Evans converted a disputed penalty kick just before halftime and the Seattle Sounders beat the Portland Timbers 2-1 on Sunday.
Seattle (12-13-2) picked up its second victory of the season over its Cascadia rival, but more importantly got a needed three points in the Western Conference playoff race before a crowd of 64,358, the fourth largest crowd for an MLS game in Sounders' history. Seattle started the day in seventh place and outside of the playoff picture, but pulled into a tie with San Jose for sixth with the victory.
Martins beat goalkeeper Adam Kwarasey in the sixth minute to give Seattle the early advantage, then earned the Sounders a penalty kick in the 42nd minute when he was taken down in the box by Kwarasey. Brad Evans converted the penalty kick for his first goal of the season.
Seattle won for just the third time in its last 10 MLS matches.
Jack Jewsbury scored off a corner kick early in the second half for Portland but the Timbers could not find an equalizer. Portland (11-9-7) had been unbeaten in its last four MLS matches.
Copyright 2015 The Associated Press. All rights reserved.