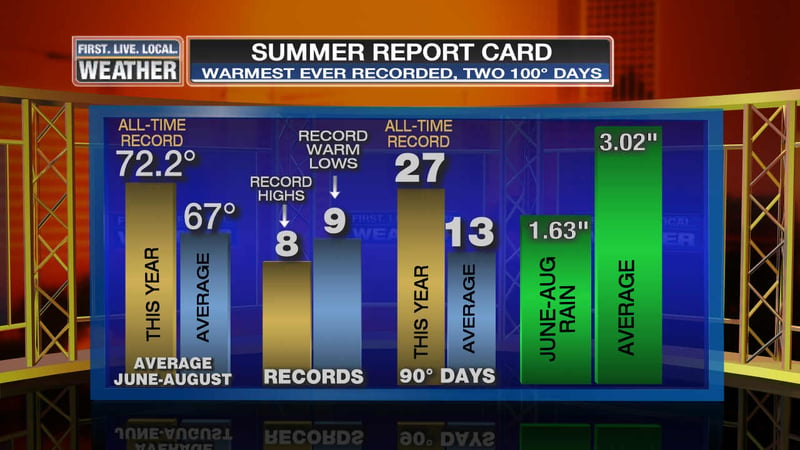 PORTLAND, OR (KPTV) -
September 1 marks the end of meteorological summer. For some, it is a welcome end to a difficult season that will result in the warmest summer on record for Portland.
Many temperature records fell between June and August, which meteorologists recognize as the summer months.
After all was said and done, Portland set a new record for highest average temperature.
Taking the daily high and low, averaging them out for each day this summer, Portland was at 72.2 degrees Fahrenheit.
Despite this record-warm summer, Portland only set eight daily high temperature records.
What really made things uncomfortable for people, especially those without air conditioning, was that Portland set nine record warm low temperatures.
That meant many people missed out on significant cooling at night.
Finally, our very noticeable drought worsened as the summer progressed. Just over one and a half inches of rain fell during the three-month summer span. Portland normally should receive just over three inches in a typical summer.
Copyright 2015 KPTV-KPDX Broadcasting Corporation. All rights reserved.