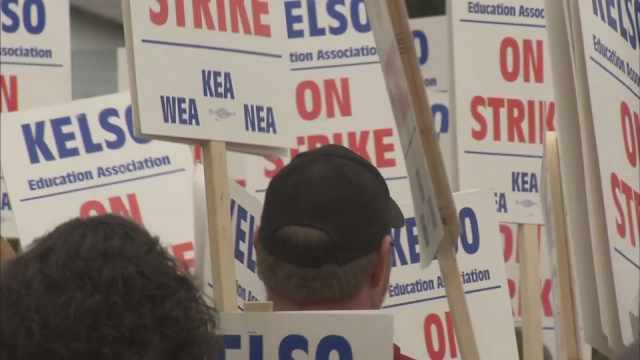 KELSO, WA (KPTV) -
Students in Kelso will stay home again on Wednesday, after the Kelso Education Association and the Kelso School District failed to reach an agreement by Tuesday afternoon.
Mediation is continuing and progress is "definitely" being made, said district spokeswoman Casey Gleysteen.
Gleysteen said both sides have agreed to terms for the first two years of the three year contract, but are still negotiating over terms of the contract's third year.
But Sandy DeBruler, a spokeswoman for the union, said the two sides are not close to reaching an agreement.
A judge ordered teachers back into the classroom starting Tuesday, but teachers picketed outside of their schools instead.
Teachers are planning to perform community service projects on Wednesday.
The teachers could face court sanctions for defying court orders to return to work, but the judge has not specified what they could be.
The nearly 300 teachers in the Kelso School District have been without a contract since June.
Both sides are due back in court Wednesday morning.
Copyright 2015 KPTV-KPDX Broadcasting Corporation. All rights reserved.