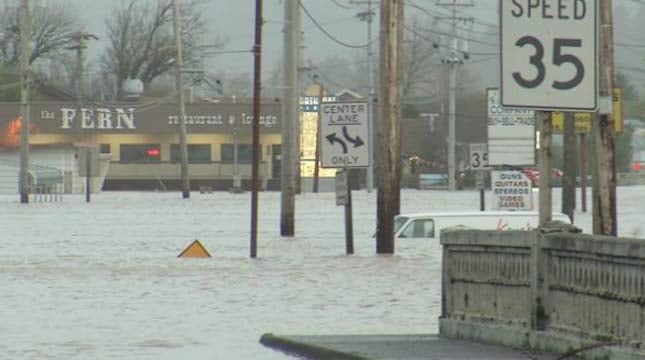 Flooding in Tillamook last week.
PORTLAND, OR (KPTV) -
Heavy rainfall that hit northwest Oregon last week left behind plenty of damage to local roadways.
Several state highways were damaged extensively by the storm and could take at least another week to repair.
The Oregon Department of Transportation reported that Highway 101 at Wheeler was opened to one lane of traffic Tuesday while flaggers controlled two-way traffic. The highway had been closed for six days after multiple slides.
Highway 131 at Happy Camp Road in Tillamook County remained closed Wednesday as the area was still deemed unstable after a failed culvert resulted in a large sinkhole that damaged the road. Highway 131 is estimated to open on Tuesday or Wednesday next week.
Highway 22, the Three Rivers Highway, at Milepost 12 in Yamhill County also remains closed due to a failed culvert that created a large sinkhole across both travel lanes. Crews hope to rebuild the roadway and reopen it by next Wednesday.
Highway 202 at Milepost 6 south of Astoria was closed as a result of a failed culvert and is expected to remain shut down for two weeks. A local detour is in place around the closure.
All the repair timelines are dependent on the weather. The National Weather Service issued a flood watch for northwest Oregon and southwest Washington starting Wednesday night due to another storm expected to bring heavy rainfall to the region.
Copyright 2015 KPTV-KPDX Broadcasting Corporation. All rights reserved.