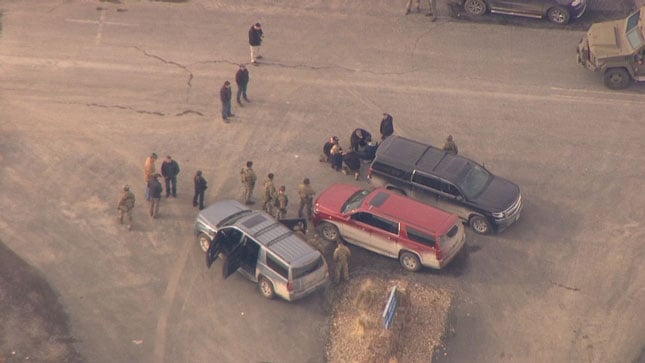 The last protesters at the Malheur National Wildlife Refuge kneeling in prayer after surrendering to the FBI Thursday.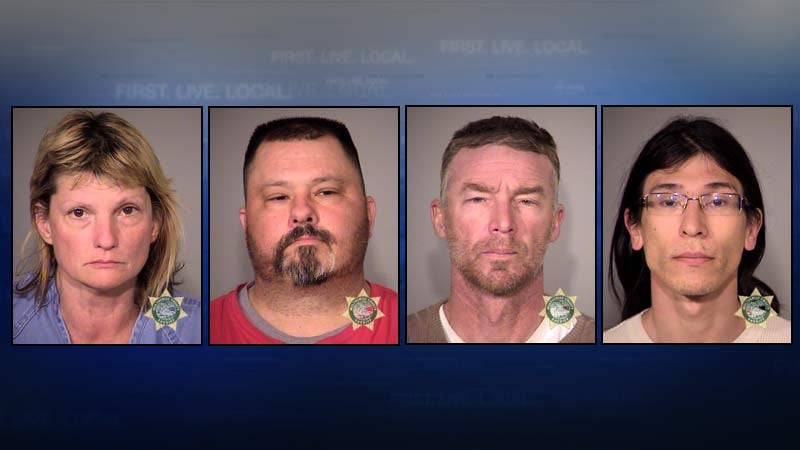 Jail booking photos of Sandra Anderson, Sean Anderson, Jeff Banta and David Fry.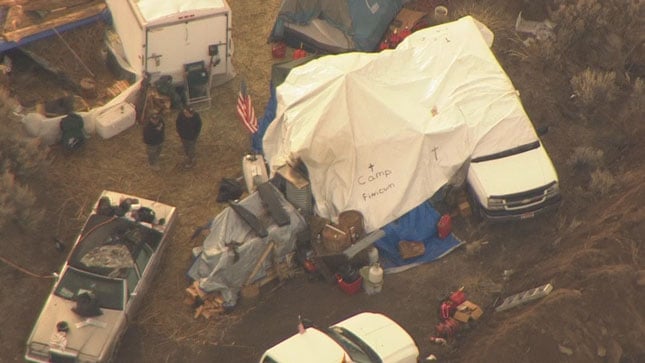 The protesters encampment the morning of their surrender to the FBI.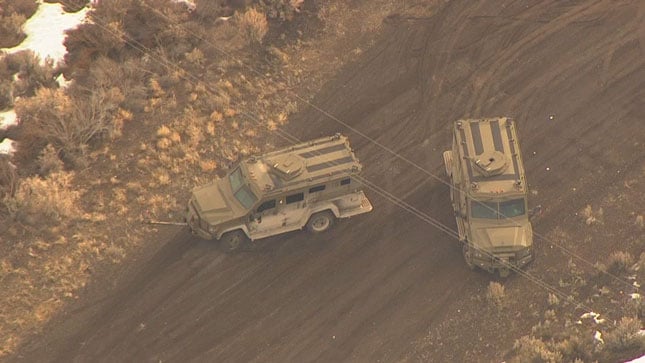 The FBI set up blockades outside of the camp of the final protesters at the refuge near Burns, Oregon.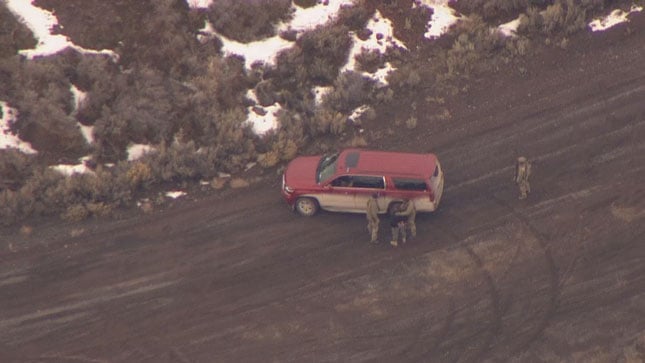 One of the final protesters being taken into custody by the FBI.