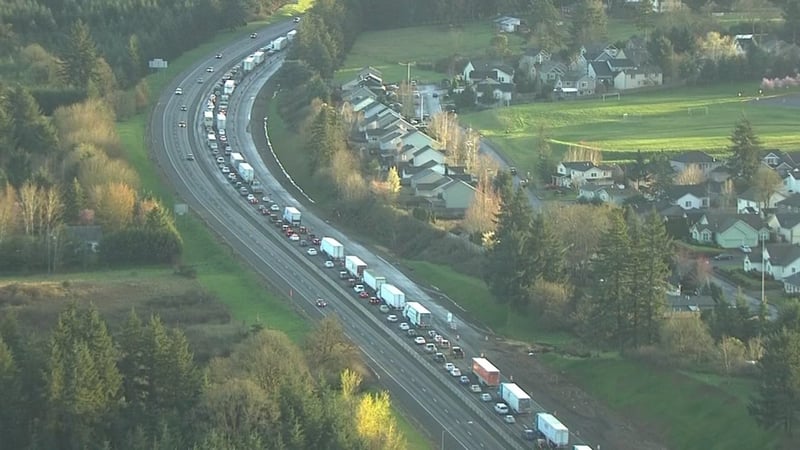 I-5 traffic was backed up for miles as emergency crews responded to reports of multiple crashes.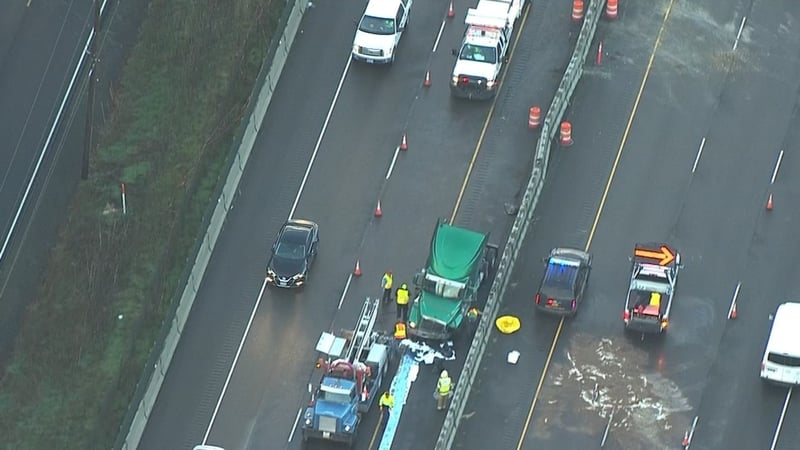 A southbound semi slammed into the concrete center barrier on I-5 near Salem on Monday evening, pushing it into the northbound lanes.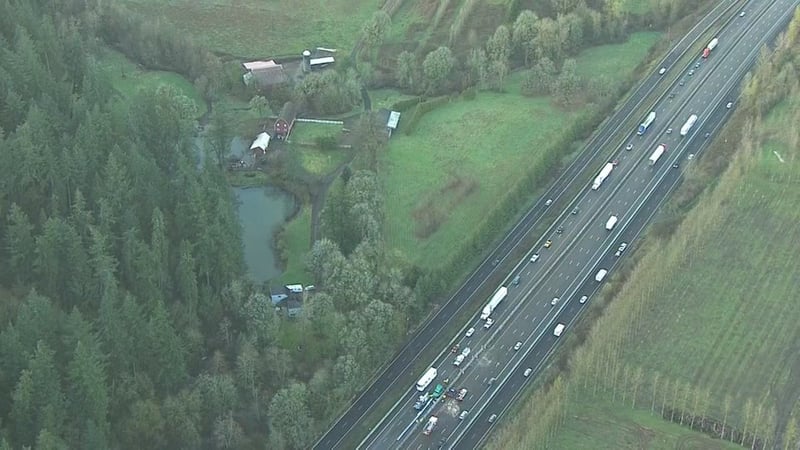 Multiple crashes blocked Interstate 5 in both directions about eight miles south of Salem during Monday evening's commute.