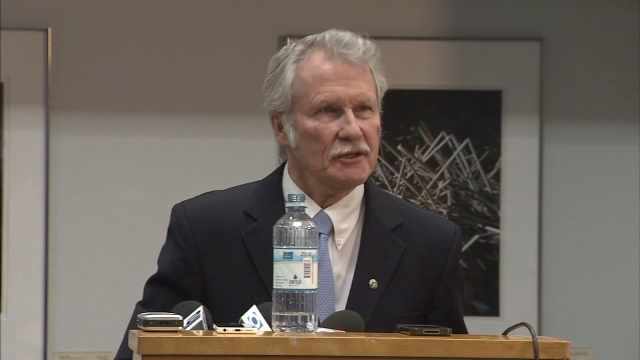 PORTLAND, OR (KPTV/AP) -
Former Oregon Gov. John Kitzhaber has given his first extensive interview since resigning 13 months ago, telling Oregon Public Broadcasting that he's confident he'll be cleared of any wrongdoing and is looking for work.
Kitzhaber quit over allegations his fiancee, Cylvia Hayes, used their relationship to win contracts for her consulting business. Federal agents launched an investigation, but no charges have been filed.
Kitzhaber told OPB it's been a tough year, but he's ready to return to work, likely as a consultant. Though he won't run for office again, Kitzhaber said he's starting a Facebook page that will give him an opportunity to discuss public issues.
He posted a video on that page Friday saying he's intentionally kept a low profile since leaving office, but said, "I can't sit any longer and allow my career and my reputation to be defined by a media narrative that, from the start has been long on speculation and short on facts."
Kitzhaber declined to discuss specifics of the investigation, but says he's confident he will be exonerated.
The former governor said he and Hayes are still engaged.
Copyright 2016 The Associated Press. All rights reserved. KPTV-KPDX Broadcasting Corporation contributed to this report.