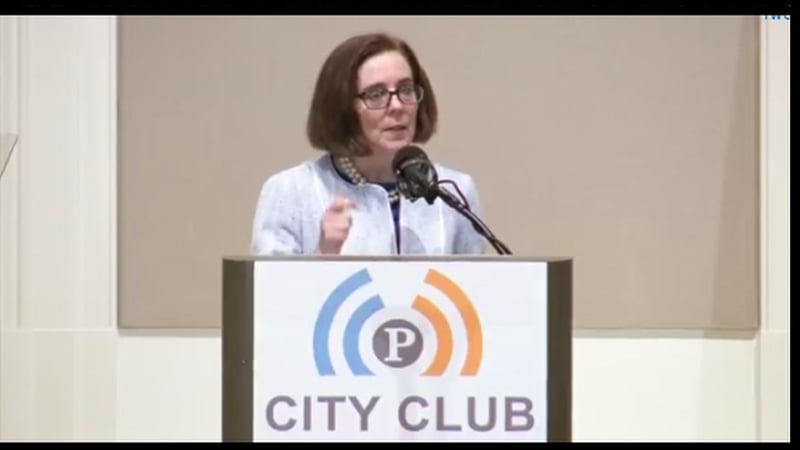 PORTLAND, OR (AP) -
Delivering her second state of the state address, Gov. Kate Brown on Friday reflected on her "unexpected" first year in office by touting achievements on minimum wage and affordable housing. She also acknowledged darker times like the Umpqua Community College shooting and the Malheur Wildlife Refuge armed occupation.
Looking ahead, Brown - who faces two other Democrats in Oregon's May 17 primary to finish the remaining two years of John Kitzhaber's term - laid out a wide range of issues she'd like to tackle in the 2017 legislative session.
She said she's "determined" to improve Oregon's high school graduation rate, among the lowest in the country, and also wants to revive a gun control bill that died this year that would've closed the so-called "Charleston loophole" by requiring that background checks clear before guns can be purchased.
Copyright 2016 The Associated Press. All rights reserved. This material may not be published, broadcast, rewritten or redistributed.