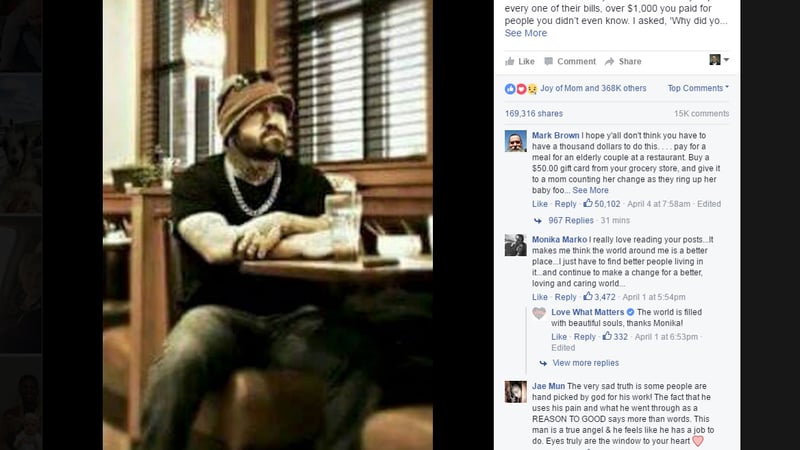 (KPTV) -
A post from the Facebook page Love What Matters has become a viral sensation over its story of charity shown to seven families and a waitress who was a single mother.
The post, from LoveWhatMatters.com, has already been liked nearly 370,000 times and shared over 169,000 times.
According to the post, a man walked into a Utah Denny's and asked the hostess to seat him in a section where the waitress was a single mother.
The hostess, who appears to have wrote the post, said the man sat there for over two hours and paid for the meals of seven families, a bill that topped $1,000.
She also said the man left the waitress a $1,500 tip, allowing the single mother to move out of a homeless shelter.
Among the over 15,000 comments include thoughts like "You have a heart of gold and some young lady will be so blessed to have you in her life," and "What a blessing for all those people by an angel on earth."
There has been no response thus far from Denny's.
Copyright 2016 KPTV-KPDX Broadcasting Corporation. All rights reserved.