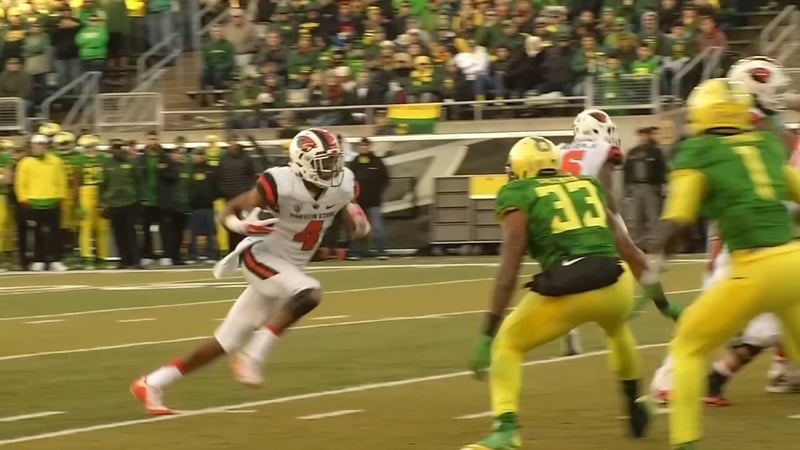 OSU Beavers freshman Seth Collins during the 2015 Civil War game against the Oregon Ducks (file image)
CORVALLIS, OR (AP) -
Seth Collins is going to stay at Oregon State after all.
Collins had requested a transfer following last season and signed a non-binding financial aid agreement with Northern Illinois, but he remained enrolled at Oregon State and had visited practices this spring.
When Collins announced he was transferring in January, he stated that would be best for him "to pursue my education and football somewhere else."
Head coach Gary Andersen announced his return to the Beavers on Monday.
Collins started seven games at quarterback for the Beavers last year as a freshman, throwing for 936 yards and six touchdowns with four interceptions. He also ran for 580 yards and eight touchdowns.
He missed four games with a knee injury, but returned for the finale against rival Oregon and played at quarterback, receiver and running back.
Reporting by Anne M. Peterson, AP Sports Writer
Copyright 2016 The Associated Press. All rights reserved. This material may not be published, broadcast, rewritten or redistributed.