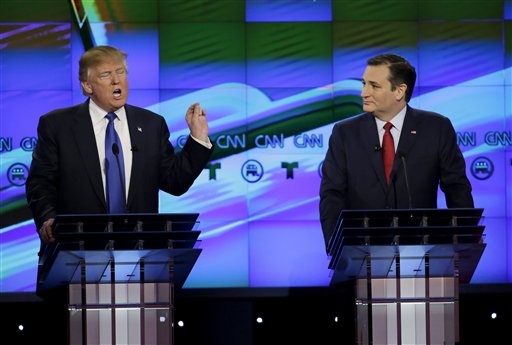 (file)
SALEM, OR (AP) -
Oregon's Republican Party has changed its rules to eliminate superdelegates, meaning more delegates could go to the winner of the state's May 17 primary.
The Bulletin reports that the state party's top three leaders used to be able to support any candidate at national conventions, while other delegates were bound by the primary results. Under the new rules, the top leaders will have to vote according to the primary results during the first two rounds of voting if there is a contested convention.
State Republican leaders approved the changes at a meeting in Medford last week.
It involves just three of the 2,472 delegates attending the GOP's July convention, but that could make the difference in a tight race between front-runners to amass the 1,237 delegates need to win.
Copyright 2016 The Associated Press. All rights reserved. This material may not be published, broadcast, rewritten or redistributed.