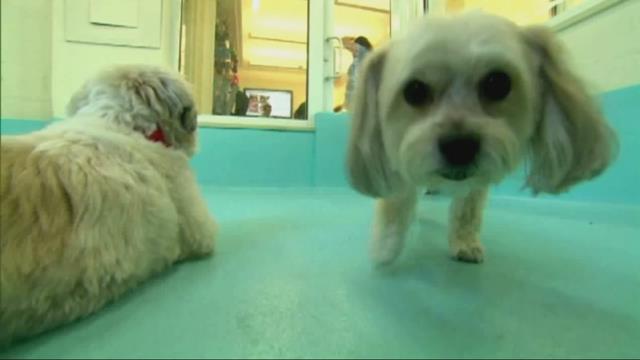 Monday was National Pet Day, and here are two ways to celebrate the day honoring our furry friends.
You love spending time with your pets, but did you ever wondering what they were like when you aren't around? The new animated movie "The Secret Life of Pets" takes a look at just that idea.
You can win a chance to see the movie early by sharing a pic of your pet to social media, tagging it with three hashtags - ##NationalPetToday, #TheSecretLifeOfPets and #MoreGDO.
We also want to keep our pets comfortable and health, and with "dog days" of summer ahead, it will be important to make sure your furry friends stay hydrated.
The team at Tre Bone in Portland shared a few tips on how to make sure your pet is getting enough water, and things to keep in mind on hydrating your pet depending on the kind of animal and size.
Copyright 2016 KPTV-KPDX Broadcasting Corporation. All rights reserved.