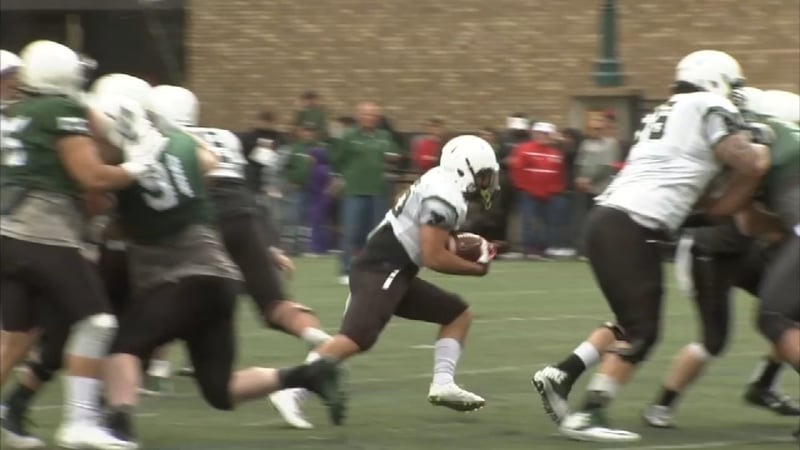 PORTLAND, OR (KPTV) -
Still coping with life after the second student-athlete death in three months, the Portland State football team concluded spring practices Saturday afternoon.
Coming off of their first playoff season in over a decade, Bruce Barnum's Vikings finished off camp with their annual spring game.
The 90-minute scrimmage was free to the public after the ground breaking for the new Viking Pavilion. Construction on the updated Stott Center will begin in January.
As for the football team, Nate Togo highlighted the day with this 83-yard touchdown run.
On Sunday, the team will travel to Eugene to attend the memorial services of Kyle Smith, the PSU senior who died in his apartment last Wednesday.
The Vikings are dedicating this upcoming season to Smith and AJ Schlatter, the young man from Canby who died in January after complications from a tonsillectomy.
"I am going to turn this into a positive," Barnum said. "Maybe I can get something positive out of the two tragedies that came through this program."
The Vikings kick off their second season of "Barny Ball" on September 3 at home with Central Washington.
Copyright 2016 KPTV-KPDX Broadcasting Corporation. All rights reserved.