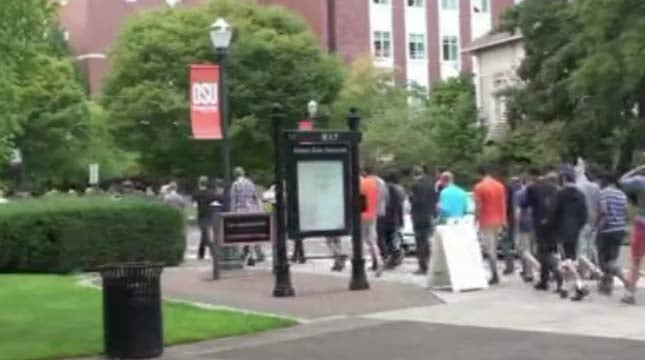 Oregon State University (FOX 12 file image)
CORVALLIS, Ore. (AP) - A norovirus outbreak that sickened dozens of residents in a dorm at Oregon State University has been declared over.
The Gazette-Times reports that at least 80 to 100 students fell ill with the gastrointestinal virus after it appeared in late Match after students returned from spring break.
University officials say the number of people reporting symptoms has slowed to a trickle, cautiously indicating the end of the outbreak.
Norovirus is rarely life-threatening, but is highly contagious and can spread quickly in group living facilities such as dorms or nursing homes. Symptoms include nausea, vomiting, diarrhea and fever.
OSU Student Health Services Director Jenny Haubenreiser says her office is watching for possible flare-ups, but that the university's increased cleaning protocols and restrictions in dining halls can now be relaxed.
Copyright 2016 The Associated Press. All rights reserved. This material may not be published, broadcast, rewritten or redistributed.