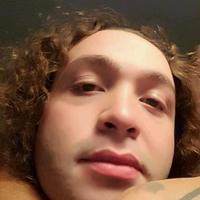 Matthew Reyes
KLAMATH FALLS, Ore. (AP) - A man wanted in a Klamath County homicide has pleaded guilty to felony charges in Washington and could be extradited to Oregon in June.
Authorities have sought Matthew Dean Reyes since early January, when 57-year-old Rick Aston was found dead in a Klamath Falls motel. Aston died from a cut to the neck, and investigators believe he may have been killed because he complained about noise Reyes and others were making in another room.
In Cowlitz County, Washington, the 27-year-old Reyes pleaded guilty to robbery, burglary and attempted kidnapping. Sentencing has been scheduled for May 24.
Klamath County District Attorney Rob Patridge told the Herald and News that his office is ready to begin its prosecution of Reyes on charges of murder, assault and unlawful use of a weapon.
Copyright 2016 The Associated Press. All rights reserved. This material may not be published, broadcast, rewritten or redistributed.