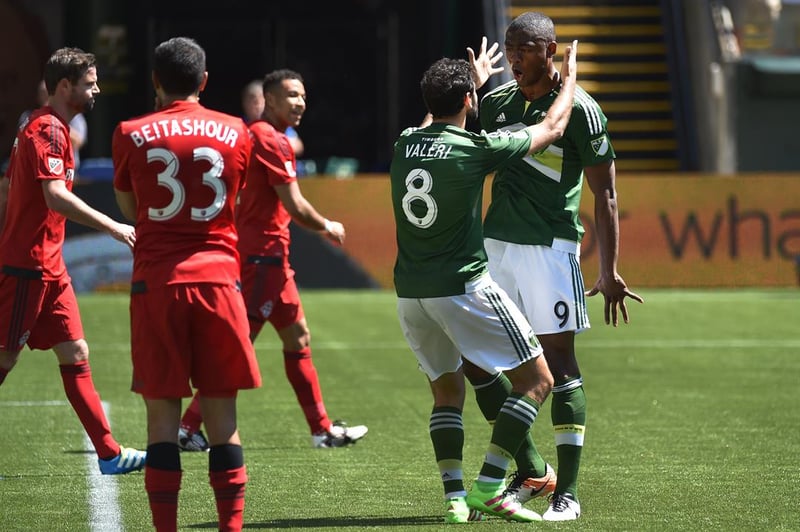 Courtesy: The Associated Press
By ANNE M. PETERSON
AP Sports Writer
PORTLAND, Ore. (AP) - Diego Valeri scored on a free kick in the 74th minute to give the Portland Timbers a 2-1 victory over Toronto FC on Sunday.
The winning goal, which gave Portland a three-match winning streak and snapped Toronto's three-game undefeated run, came on Valeri's birthday.
Portland took the early lead with a goal on in the 17th minute on a nice series from Darren Mattocks to Valeri and then to Fanendo Adi in the middle of the box for the goal. It was Adi's seventh goal of the season, tying him with San Jose's San Jose's Chris Wondolowski for the league lead.
Former Timbers player Will Johnson scored for Toronto in the 40th minute, rushing in on a loose ball and beating diving Portland goal keeper Jake Gleeson.
The match capped an eight-game trip for Toronto FC to open the season while BMO Field is renovated. The Reds went (3-3-2) over that span.
Copyright 2016 The Associated Press. All rights reserved. This material may not be published, broadcast, rewritten or redistributed.