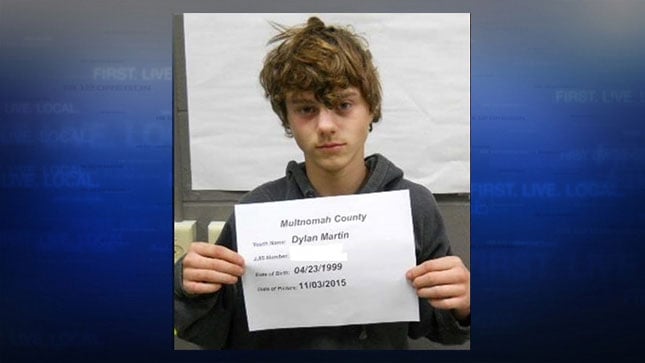 Dylan Martin
KENNEWICK, Wash. (AP) - A Kennewick teen has pleaded guilty to kidnapping, burglary and theft charges in connection with stuffing his great-grandmother into the trunk of her car last year and driving about 200 miles before she escaped.
The Tri-City Herald reports the 17-year-old boy pleaded guilty this week to the charges. The kidnapping charge carries aggravating circumstances because the woman is 87 and prosecutors say the crime was deliberately cruel.
Because of that, prosecutors are recommending the teen spend 14 years in prison, which is nearly twice the standard for kidnapping.
He and a teenage co-defendant will be sentenced in May. A third co-defendant was ordered to serve up to 2-1/2 years in a state juvenile institution. She is appealing her sentence.
The teens told investigators they talked about killing the woman and running away to Portland, Oregon.
Copyright 2016 The Associated Press. All rights reserved. This material may not be published, broadcast, rewritten or redistributed.