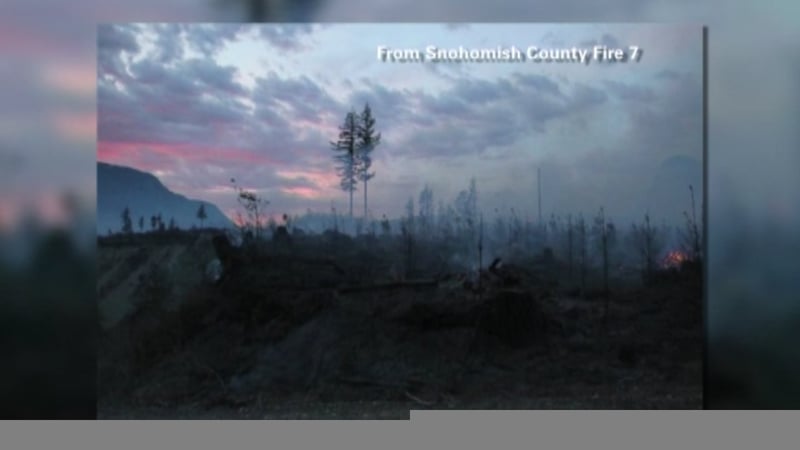 Courtesy: Snohomish County Fire 7
GOLD BAR, Wash. (AP) - Fire officials says a wildfire burning on federal land in east Snohomish County grew to 325 acres overnight and residents of about a dozen homes have been told to be prepared to leave if needed.
The Snohomish County Fire District 7 says the blaze is burning in steep terrain on U.S. Forest Service land near Gold Bar, which is 45 miles northeast of Seattle.
Fire spokeswoman Heather Chadwick said Saturday morning that no homes have burned and no injuries have been reported. She says the blaze is not burning near Highway 2 but it may be causing some traffic disruptions as drivers slow to look.
Fire crews are also battling a 130-acre wildfire burning near the town of Oso, about 70 miles northeast Seattle. That fire began Thursday in a logging area and is burning in steep terrain.
Copyright 2016 The Associated Press. All rights reserved. This material may not be published, broadcast, rewritten or redistributed.