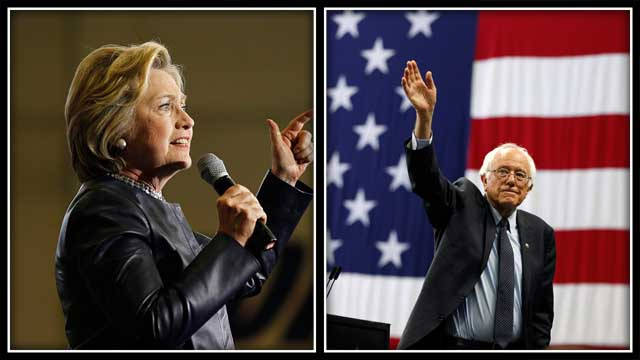 SALEM, OR (AP) -
After Bernie Sanders won Oregon's Democratic primary this week, two superdelegates announced they'll back the Vermont senator and one declared support for Hillary Clinton.
The moves came amid increased discomfort with a system viewed as undemocratic, even among some of the superdelegates themselves.
The issue is particularly critical in this election, because even though Sanders beat Clinton by nearly 10 percentage points in the primary, the former secretary of state could still amass most of the Oregon delegates if a certain number of the 13 superdelegates swing her way. The odds of this happening are very remote, though it is mathematically possible.
The breakdown of the Oregon primary gives Sanders 34 pledged delegates and Clinton 25, with two pledged delegates still unallocated amid close returns. Adding the declared superdelegates gives Sanders a total of 37 and Clinton 32.
If all three undeclared superdelegates go for Clinton, the result would be 37-35, a squeaker for Sanders. That is, if the superdelegates don't change their minds, which they are all entitled to do.
Reporting by Andrew Selsky
Copyright 2016 The Associated Press. All rights reserved. This material may not be published, broadcast, rewritten or redistributed.