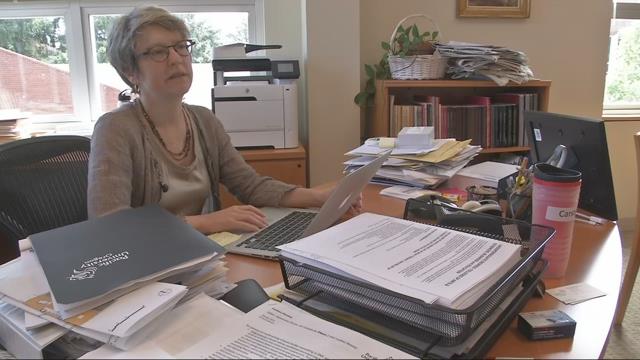 PORTLAND, OR (KPTV) -
A Pacific University dean is getting the chance to turn her hobby into a full blown production after winning a national award for her short play.
Lisa Carstens has always had a passion for arts.
Over the course of her career, she's received a Ph. D. in literature and has taught English for 20 years.
When she can break away from her day job as the Dean of College of Arts and Sciences at Pacific University, she writes plays.
Carstens was recently chosen for a national playwriting award for her short play, "Future Perfect," a 10-minute piece inspired by a dream.
Fusion, a New Mexico professional theatre company, picked the dean as one of seven winners to participate in "The Seven," its annual short works festival. Each playwright will have their plays staged in front of a live audience.
It's a chance for Carstens to pursue a hobby she drifted from three decades ago.
Carstens' play was among submissions from 40 states and eight countries.
"Future Perfect" will be staged from June 9 the 12 in Albuquerque, New Mexico.
Copyright 2016 KPTV-KPDX Broadcasting Corporation. All rights reserved.