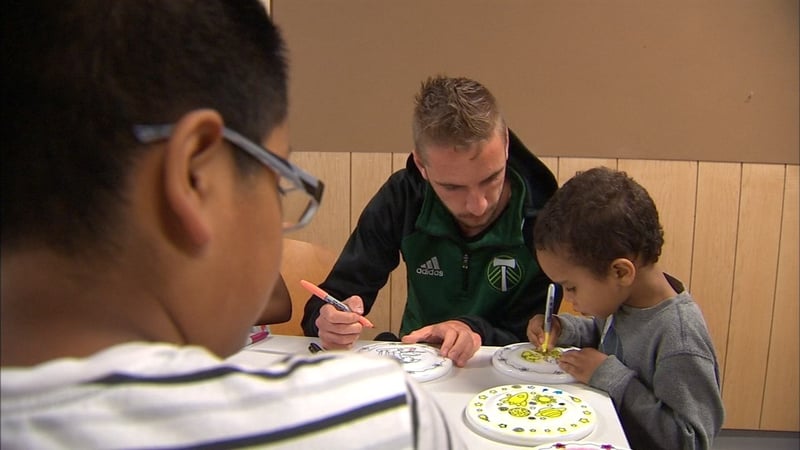 HILLSBORO, OR (KPTV) -
Timbers head coach Caleb Porter drew up a game plan of a different sort Friday.
It was all part of Stand Together Week, a joint effort by the Portland Timbers, the T2 team, and the Portland Thorns to support local non-profits.
Friday afternoon, Porter, his family and several players helped kick off the Hillsboro Public Library's summer reading program.
The coach spent time coloring with some of the younger kids and shared his personal passion for reading.
"I know my kids, we all read together, and personally, I wouldn't be where I'm at if it wasn't for reading, because a lot of my knowledge has come from reading books and studying the game," Porter said.
For more information on Stand Together Week, visit Timbers.com.
Copyright 2016 KPTV-KPDX Broadcasting Corporation. All rights reserved.