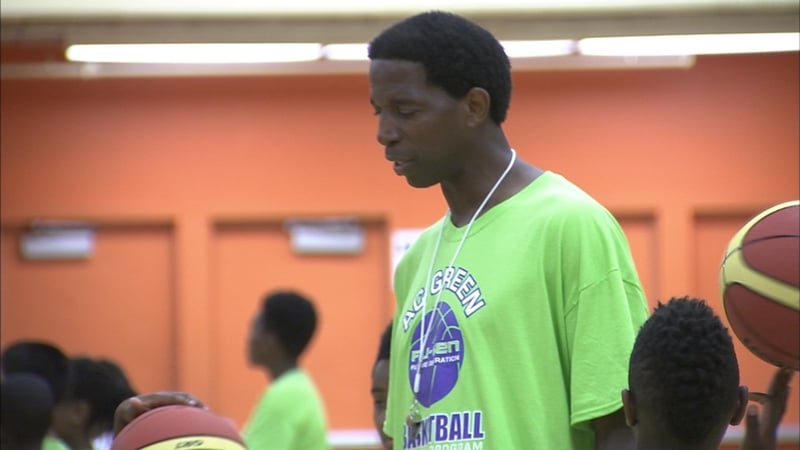 NBA All-Star and Portland native A.C. Green was teaching kindness and value, along with some basketball, at his Leadership Camp at Benson High School. (KPTV)
PORTLAND, OR (KPTV) -
He gets back to the Portland area to see family when he can, and Thursday A.C. Green was giving back to the community that helped raise him to an All-Star level in the NBA.
The Oregon State Beaver Hall of Famer was back at his alma mater of Benson High School for the A.C. Green Leadership Camp, which is much more than basketball.
Green said he returns to his hometown to assist in developing great minds for future great leaders.
"Today I talked about value and how to value one another," Green said. "Later on this morning I spoke about acts of kindness and then later had them display acts of kindness and they actually put it to use and gave me some good examples of how they were able to do that."
About 90 kids attended the free week-long camp, where Green even picks up the snacks at Costco.
The long-time Laker started his leadership camps when he was drafted by Los Angeles in 1985, launching the A.C. Green Youth Foundation in 1989.
Green played 17 years in the NBA after graduating from Benson Tech, winning three league titles and setting a league record playing 1,192 straight games.
Copyright 2016 KPTV-KPDX Broadcasting Corporation. All rights reserved.