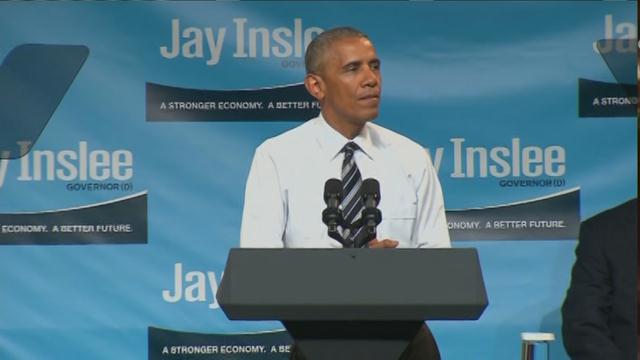 SEATTLE (AP) -
President Barack Obama has told Democratic donors in Washington state that "it's up to you" after the failure to move ahead with gun legislation in the wake of the Orlando shootings.
Obama spoke Friday night at a fundraiser for Gov. Jay Inslee of Washington, the first of two events he was headlining for Democratic candidates in the state. Obama hopes to help his party make inroads in state races and in Congress by raising money for their campaigns.
Obama also blames setbacks on immigration reform on Republicans and says a 4-4 deadlock by the Supreme Court on his immigration actions stems from Republicans declining to take up the nomination of Judge Merrick Garland.
Obama spoke to about 3,000 people at the Washington State Convention Center.
Copyright 2016 The Associated Press. All rights reserved. This material may not be published, broadcast, rewritten or redistributed.