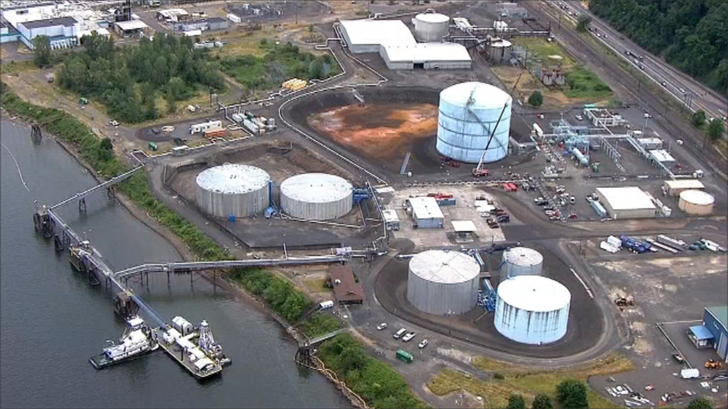 PORTLAND, OR (KPTV) -
Protesters gathered in downtown Portland on Friday in opposition of the EPA's recent cleanup plan for a 10-mile stretch down the Willamette River flowing through the city - a Superfund site named 16 years ago.
The $746 million-cleanup plan for Portland Harbor was revealed two weeks ago and faced immediate backlash from various stakeholders.
The long-awaited proposal - a 30 year process that would involve cleaning up a tiny portion of the area, while leaving the rest to recover naturally - has been criticized by environmentalists and community leaders, who say it'll take too long and won't be enough to make the water and riverbed safe for the area's families and wildlife.
Just before the EPA's first public hearing downtown Portland Friday, people gathered and urged residents to voice their opposition over the next 90 days, the window for public comment.
Copyright 2016 The Associated Press. All rights reserved. This material may not be published, broadcast, rewritten or redistributed.