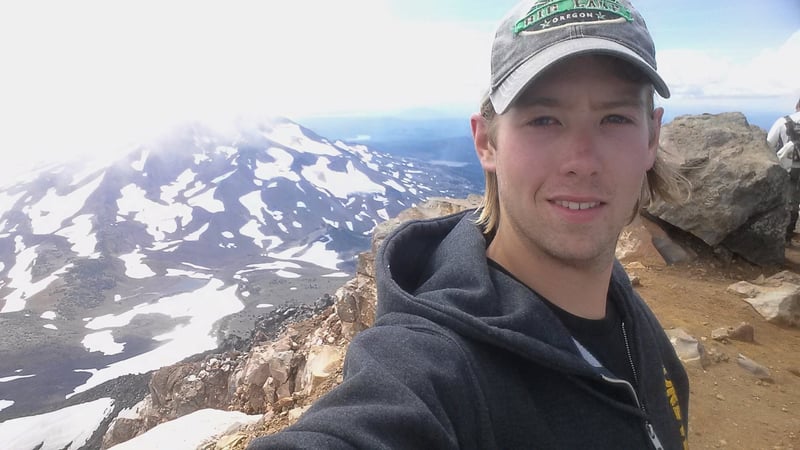 Brian Robak (Deschutes Co. Sheriff's Office)
SISTERS, Ore. (AP) - The search continues Saturday for a 28-year-old man overdue from a hike on Mount Washington in central Oregon.
The Deschutes County Sheriff's says deputies and volunteers are looking for 28-year-old Brian Robak, of Hillsboro, who did not return as expected Thursday night.
Robak left his vehicle at Big Lake Youth Camp, where he works as a contractor, and began hiking Mount Washington around noon Thursday. He sent photos from the summit of the nearly 8,000-foot peak around 4:30 p.m. but did not return that night.
Staff members from the camp hiked a part of the trail but could not find him. They reported him missing around 3:30 a.m. Friday.
Deschutes County Sheriff's deputies and search and rescue volunteers searched higher elevations of the mountain, Big Lake and nearby trails on foot and in helicopters. They suspended the search late Friday and planned to resume looking Saturday.
Copyright 2016 The Associated Press. All rights reserved. This material may not be published, broadcast, rewritten or redistributed.